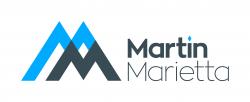 Industrial Mechanic
2020-11-09 Martin Marietta Materials 5291 Junction City Hwy
Description:
The successful candidate needs to be an energetic, dependable and self-motivated person, who can work in a busy quarry atmosphere. Perform preventative maintenance, repair, and fabrication of trucks, heavy and small mobile equipment. Including plant processing equipment as needed.
Requirements
Be responsible for shop facility.
Accurately and promptly diagnose specific problems on mobile equipment by trouble shooting.
Be responsible for scheduled maintenance for mobile fleet.
Performs other functions as assigned by management.
Have a strong mechanical background.
Trains and coaches other employees on maintenance practices.
Strong communication, interpersonal and leadership skills.
Ability to manage multiple priorities simultaneously and in a fast pace environment.
Knowledge of Quarry operations including mobile equipment, different types of products and plant process.
Have a strong teamwork attitude.
Must be willing to work days, nights, weekends and rotating schedules.
Strong computer knowledge/skills, Excel and Outlook.      
Proactive in SAFETY and works well in a team environment.
Maintain regular and predictable attendance without tardiness.
Good oral, written and communication skills
Able to lift 75 pounds
Do not contact this company in solicitation of any product or service.