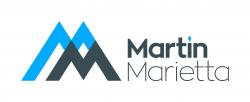 Maintenance Welder
2020-11-09 Martin Marietta Materials 5291 Junction City Hwy
Description:
Position Summary
 This position involves repairing and maintaining stationary machinery and mechanical equipment such as conveyor systems, shakers, pumps, gearboxes, etc.  It also requires maintenance on dragline and dragline components.  May also be asked to operate dragline, fixed plant equipment, and other mobile equipment as necessary.
Requirements
Strong communication, interpersonal and leadership skills.
Familiar with stone sizes and usage.
High ethical standards.
Proactive in SAFETY and works well in a team environment.
Maintain regular and predictable attendance without tardiness.
Assisting with plant repairs during maintenance.      
Good oral, written and communication skills
Accurately and promptly diagnose specific problems on plant equipment by trouble shooting.
Performs other functions as assigned by management.
Have a strong mechanical background.
Knowledge of Quarry operations including different types of products and plant process.
Have a strong teamwork attitude.
Must be willing to work days, nights, weekends and rotating schedules.
Strong computer knowledge/skills.
Able to lift 75 pounds.
Do not contact this company in solicitation of any product or service.